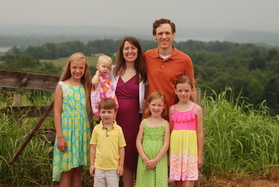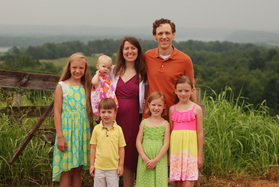 Andy Sabaka
Pastor Andy Sabaka's connection to Grace Fellowship Church began in 2005. While attending the Southern Baptist Theological Seminary, Andy also attended GFC, becoming an elder at the church in 2006. After his graduation from Southern in 2007, Andy became the Associate Pastor at Hickory Creek Community Church in Frankfort, Illinois, from July of 2007 to August of 2010. God then sovereignly directed Andy and his family back to Grace Fellowship Church in May of 2011, where he now serves as the church's full-time pastor/elder. Andy is also a graduate of Moody Bible Institute in Chicago, Illinois. He and his wife, Andrea, have been married since September 1, 2003 and have been blessed with 6 children: Elaine, Lena, Noel, Jude, Gwen, and Anne.
You can contact Pastor Andy by calling the church at 502-438-8778 or clicking the button below.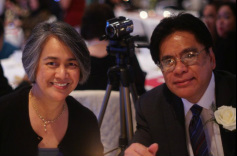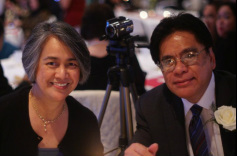 Dr. Joel Velasco
Dr. Joel Velasco has been a part of Grace Fellowship Church from the very beginning, even before it was constituted as a church. Joel was a leader in the early group of Filipino believers that met on Sunday evenings for 13 years before Grace Fellowship Church came to be in 2004, and he has continued to serve the members of the church for the past 20+ years. Joel has a passion for one-on-one discipleship that comes from his background with the Navigators and his own conversion and discipleship experience during his college days in the Philippines. Joel brings a wealth of knowledge and experience to Grace Fellowship Church, both from his time serving in the church and from his job as a psychiatrist in Louisville and Southern Indiana. He is married to Evelyn, and they have two grown children, Eric and Ellen.